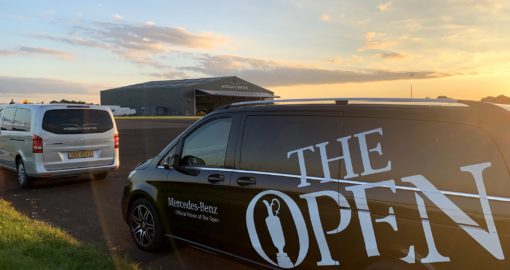 It's true when they say that nothing succeeds like success. The Open at Royal Portrush will pull in millions of viewers and is already a stunning global success for Northern Ireland.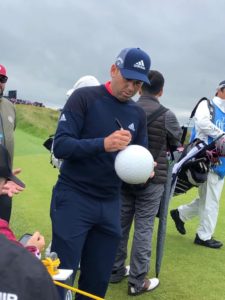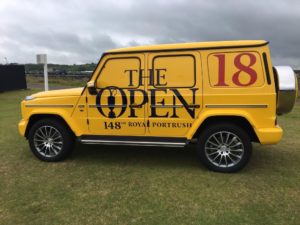 So, where, you might ask, does Woodgate Aviation come into the picture. The answer is very simple.
During the week-long event, a new and potentially very lucrative audience was introduced to the abundance of world-class golf courses in Northern Ireland, as well as others in the northern half of the island of Ireland.
Now that they have been made aware of our challenging links and parkland golf courses, it's not unreasonable to expect a noticeable rise in the number of passionate golfers who will want to come to test their abilities in the future with a good number of them being high, net worth individuals who use privately owned or chartered private jets to get from A to B.
Occasionally, in the past, we have seen these private jets arriving into Woodgate Aviation with small groups of golfers from the USA, Mainland Europe or the Far East, keen to test their skills on our courses.
Those we served over the past few weeks and days have had their eyes opened. They have seen a Private Jet Terminal based at Belfast International Airport that is capable of handling all of their VIP aircraft needs from our dedicated hanger and FBO facility. Inside the hangar, our luxurious executive departure lounge spoke for itself. The professional golfers who have arrived and will later left from Woodgate Aviation have been suitably impressed.
They, and many others, will spread the word that in Northern Ireland not only does the region have some of the most taxing and best courses found anywhere in the world, but it has  VIP aircraft handling facilities that are right up there with any FBO Stateside.
The answer as to how to get to Northern Ireland, and what is there whenever you touch down, has been answered. The challenge for Woodgate Aviation, and others in our competitive sector, is how to exploit the legacy of The Open.
From our perspective, this is a legacy that cannot be ignored. We have put our best foot forward, with a 'Giant Welcome' for all attending the Royal Portrush showcase, and we've also used the event to introduce a new audience to what companies like Woodgate Aviation have to offer.
More and more golf enthusiasts will have Northern Ireland on their 'must play' itineraries.
That is the legacy of The 148th Open and Woodgate Aviation stands ready to fully maximise the opportunity with this new global audience.