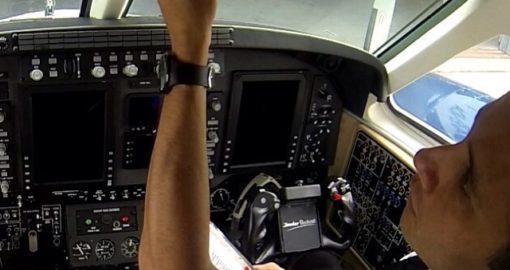 ATO – Approved Training Organisation
Woodgate Aviation holds a United Kingdom Civil Aviation Authority ATO approval to conduct ground and flight training at Belfast International and Isle of Man airports.  In addition, we can offer Full Flight Simulator BE200/BE300 training at our secondary base in Pori, Finland.
Woodgate Aviation recognises that some areas of the current pilot training market require the need for both CAA UK and EASA Type Rating training and as such we have partnered with Aeolus Aviation Academy to provide combined UK and European BE200 Type Rating training and the Finnish Aviation Academy to provide combined UK and European BE300 Type Rating Training.
CAA UK ATO Approvals
Woodgate Aviation UK ATO Approvals include the following:
King Air 200 and King Air 300 type rating training (Single-Pilot & Multi-Pilot)
Differences Training from BE300 to BE350 aircraft
Britten-Norman BN2T type Ratings (Single-Pilot & Multi-Pilot)
Britten-Norman BN2T-4S Differences Training
Multi-Engine Piston Class Ratings (Single-Pilot & Multi-Pilot)
Instrument Rating (Single-Engine and Multi-Engine)
Competency Based Instrument Rating (Single and Multi-Engine)
Instructor Training (Initial and Refresher) – CRI (SE/ME and IRI(A)
Class Rating Examiner standardisation training (Single-Pilot, Multi-Pilot to include IR Renewal and Revalidation as well as OPC)
Type Rating Instructor (BE200 and BE300) in both single and multi-pilot role
Class Rating Instructor (SE & ME)
Instrument Rating Modular Flying
Instrument Rating Instructor (Aeroplane)
Competency Based Modular Instrument Rating (SE and ME)
BN2T Type Rating (SP & MP)
Examiner Refresher Seminar TRE/SFE (including SPHPCA)
Examiner Refresher Seminar CRE
Examiner Refresher Seminar FIE
Examiner Refresher Seminar FE CPL/LAPL/PPL
Examiner Refresher Seminar IRE
Examiner Standardisation Course CRE
AOC Training Available
BE200 Base Training
LPC / OPC
Recurrent Training (FFS and Aircraft)
BE200, 300 and BN2T Variation Training
Aviation First Aid
Aviation Fire & Smoke
Wet Drills
CRM Initial/Recurrent (Online/Classroom)
Woodgate Aviation, working in cooperation On-Track Aviation Ltd, can now offer Danish EASA Examiner Refresher training and Danish EASA Examiner standardisation training at Wellsbourne and Belfast International Airport.
For further information, availability and quotation on the above courses please email training@woodair.com