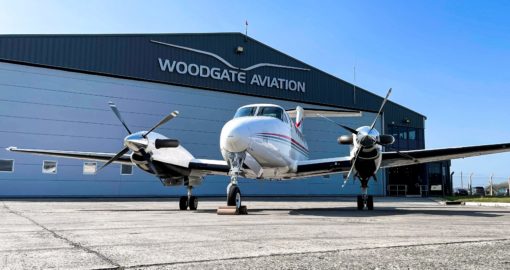 WOODGATE AVIATION STREAMLINES THEIR OPERATIONS AND SAFETY DEPARTMENTS WITH HELP FROM SKYLEGS.
With more than 50 years of experience, Woodgate Aviation has decided to modernize their processes and procedures. A big change happened six months ago, when they fully implemented Skylegs platform, a decision which brought a positive impact to several departments of the business.
Since 1969, Woodgate Aviation has been the leading provider of corporate, business, private and general aviation services in Northern Ireland, offering a diverse range of services including aircraft charter, management, maintenance, FBO/VIP aircraft handling, air ambulance operations and an Approved Training Organization (ATO).
WITH SIX AIRCRAFT AND MORE THAN FOUR TYPES OF OPERATIONS, WOODGATE AVIATION REQUIRED AN ADAPTABLE ONLINE PLATFORM.
Woodgate Aviation was looking for an online software to bring their scheduling, training, sales and other teams together. Most importantly, this system needed to meet their requirements for Flight Time Limitations (FTL), aircraft maintenance, safety, and compliance. Skylegs fit these requisites and was flexible enough to support the different types of operations performed by Woodgate; private, charter, medical and special operations with single and multi-pilot flights.
Keith McKay, Woodgate Aviation's Operations and Business Development Manager says: "Some of the [Skylegs] features that have improved our team efficiency include the tracking of crew training. I particularly like the traffic light system linked to the expiring dates displayed on the dashboard. And the finance module allows for professional-looking charter quotes and invoicing." Additionally, Skylegs released custom features, such as the implementation of the UK CAP 795 Flight Time Limitations, a bespoke risk assessment matrix for the safety module and easy-to-access buttons redirecting to external report forms.
According to Maxim Schelfhout, Skylegs Managing Director, the cooperation between the two companies has been a success: "Woodgate's diverse range of operations using Skylegs is an example of our flexible multi-purpose platform and services. The agility, communication and hands-on approach of Woodgate's team members greatly contributed to this project." Skylegs team looks forward to supporting Woodgate Aviation in their future endeavors.