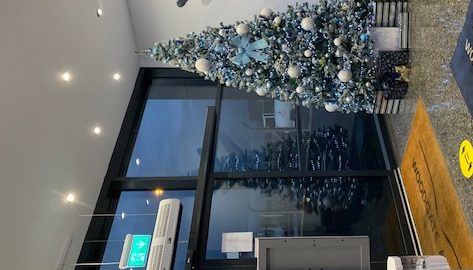 HAPPY CHRISTMAS
We'll never forget 2020, that's for sure!
In our fifty-one years in business, nothing comes close to the ups and downs we've just witnessed.
From March until December, Northern Ireland, as a community, has come through the stiffest of tests with Covid-19. And although mass vaccinations are on the horizon, we will have to be patient as it will take several months to complete the roll-out.
At Woodgate Aviation, we put in place exacting Covid security measures to continue providing essential services. Hand sanitation, face masks, extensive office and aircraft cleaning became the norm.
Fixed Wing Air Ambulance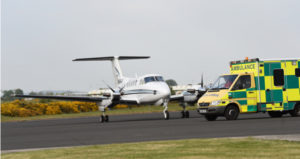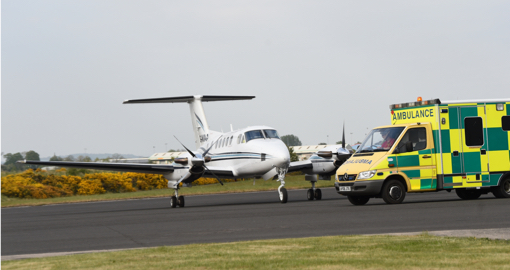 Our fixed-wing Air Ambulance Service is a major part of what we do. Quite literally, what we do at Woodgate Aviation saves lives, which is why we went the extra mile in ensuring there was no interruption to our operations.
Since the start of the pandemic, we have flown hundreds of patients to hospitals across the water for urgent medical attention they couldn't get at home and delivered organs for transplant operations.  The precautions in place for staff became the norm – part of the everyday routine – and they will remain in place well into 2021. Patient and staff safety will continue to be uppermost in our minds.  The Air Ambulance gives us all a greater sense of what life is really all about. We have seen both young and old in desperate need of specialist medical treatment – these are memories that stay with you and make you grateful for the health you enjoy.
There have been great moments when the very ill make a return trip with us and they're clearly on the mend. A simple smile from them makes our job all worthwhile.
Private Jet Services
At the same time, we continued serving the needs of our private customers with our maintenance, private jet management,  charter and VIP handling services at Belfast International Airport.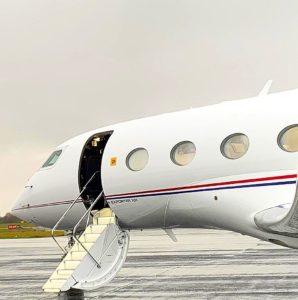 This will certainly be a Christmas like no other!
Seasons Greetings
To all of our patients, their families, colleagues in the Health Service, private clients, guests and customers, but also not forgetting our loyal staff who saw us through the months of pandemic, we wish you a very Happy Christmas and a more uplifting, prosperous and safe 2021.