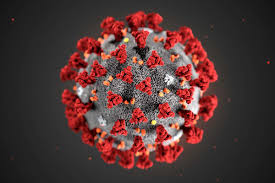 COVID19 – WOODGATE AVIATION UPDATE
As we, at Woodgate Aviation, continue to monitor the spread of COVID19, we're committed to the health and safety of all our employees, customers, guests and clients.  We are constantly monitoring all guidelines issued by EASA, the United Kingdom Government, the Northern Ireland Executive and Manx Government to ensure that all measures are undertaken to reduce the risk and spread of the corona virus crisis.
Our business will continue to operate to ensure the provision of the Air Ambulance / Air Transfer Service for all Northern Ireland & Isle of Man residents.
Measures we have in place:
In line with Government guidelines all our non essential Air Ambulance Staff are now working from home.
For those key workers supporting our Air Ambulance Operations, social distancing is being observed with strict segregation procedures in place and isolated work stations for Operational Staff.
We have made available sanitizers through our FBO including Hangar Floor, Reception Areas, Private Jet Departure Lounge, Toilets and Crew Rest Areas.
All our aircraft have been are equipped with appropriate PPE and our flight crews have been furnished with instructions and its use.
All our aircraft, ramp vehicles, facilities and common areas are regularly disinfected and sanitized.
Staff have been briefed on spotting the symptoms of COVID19 with a self isolation company procedure protocol in place.
Clear and informative signage strategically erected around all areas of our FBO, including Front of House.
COVID19 prevention, guidelines and protocols common over both our Belfast and Isle of Man operations.
Woodgate Aviation remain on hand to assist with any queries regarding Air Ambulance sorties, Air Ambulance Handling, Private Jet Charter Repatriations, Long or Short Term Hangarage and VIP/FBO Handling at Belfast International Airport.
We aim to keep our customers, guests and clients updated on any significant changes to our operation and services throughout the corona virus outbreak.  In addition we wish your family, business and employees well during these challenging times ahead.